Tournament Set-Up
Build a comprehensive spatial database of all tournament related information visible anywhere, anytime, ensuring continuity from year to year
Record precise locations of spectator ropes while on-course using Mobile App or ClereGolf Enhance® GPS Device
Identify and label DropZones, Plan and record penalty areas and OOB remotely against a present-day photographic survey
Plan and measure distances / areas to plan course set up
Record daily tee and pin locations for simple look-up in future years
Record onsite referee decisions
Agronomy analysis, reporting tools, fairways and rough cut heights, recording and storing moisture, stimp pH levels etc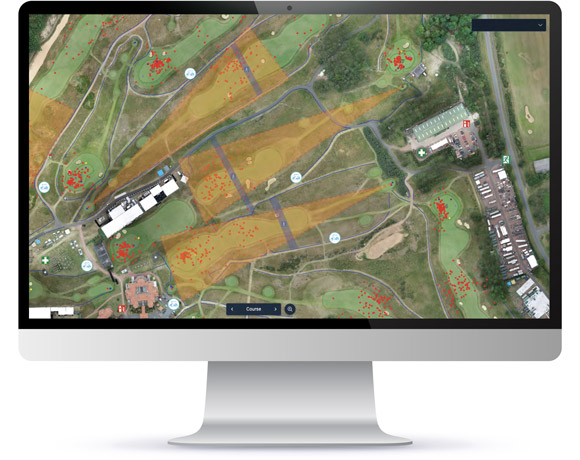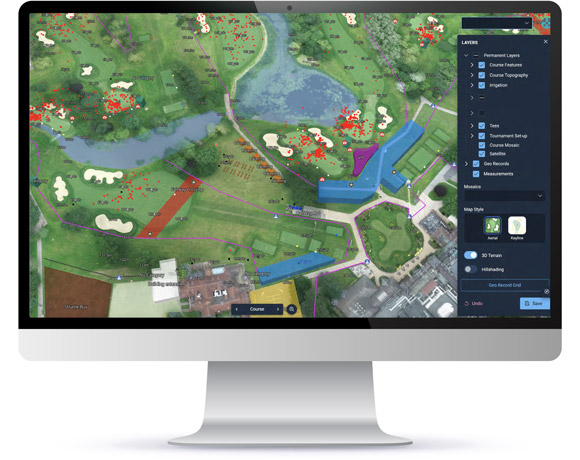 Infrastructure
A complete visual overview of all infrastructure can be shared instantly with your team and available anytime, anywhere, including:
CAD infrastructure drawings from current suppliers
Contractors, TV compounds, Rules Office, Recorders, Tour Trucks etc
Planning security and marshal positioning
Grandstands, Leaderboards, Sponsor boards TV Screens all visual in 3D with sight lines.
Spectator amenities, Toliets, f&b, crowd management
Trakways, logistic route planning, area calculations
Cable routes length, Fibre access points etc
Pre existing infrastructure, eg Irrigation, electric cables, gas pipes etc.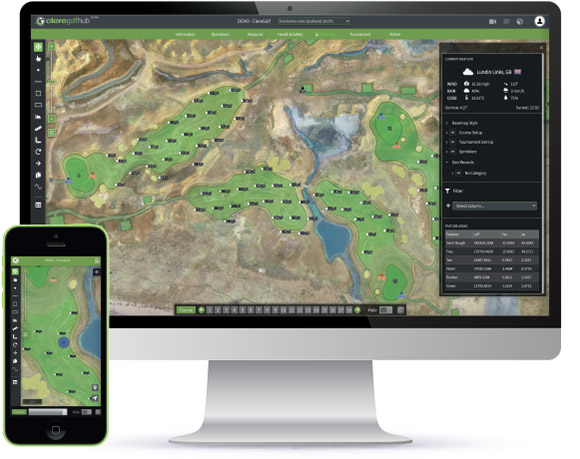 Health & Safety
Tailored to record and visualise exactly what you want, when planning a safe environment for tournament play.
Record fairway crossing points for spectators
Overlay tee shot 'safety zones' in order to identify areas of potential risk and spectator ropes accordingly
Identify locations for First Aid stations, water stations and escape / evacuation routes.
Build an up-to-date record to refer back to for future years
Record onsite instances related to health and saftey, ball strikes for example.
Live Operations
As built surveys displaying the entire tournament set up, driven from a drone flight conducted during tournament week.
Live buggy, staff, personnel, and ball tracking
Live weather feeds stored against each record created for future analysis.
Recording and reporting live on course instances, like ball strikes, ruling, course conditions.