Health & Safety
Assess, identify and manage risk in the workplace.
Imagine a Health & Safety system that presents all the important documents and procedures you need within instant reach for use at any time?
Or an intuitive system that guides you through the process of creating risk assessments and safe systems of work, quickly and easily?
This is our Health & Safety module that sits within the cleregolfHUB, prepopulated with a wealth of content to draw from, ensuring areas of importance are not overlooked.
Furthermore, keeping compliant is simpler than ever with the ability to build new COSHH assessments using our robust and comprehensive 'builder' tool.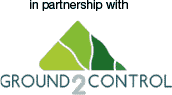 INQUIRE